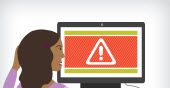 Are you new to computers, haven't used them for a while, are a little unsure and uncomfortable, or do you just need a bit of a refresher and need a simple way to learn? Or are you not sure how to use email or do a simple search? Or, do you just want to learn how to use Facebook or email?
If so, we have two websites just for you. Both are free and offer a variety of easy-to-follow tutorials on topics that will help you learn to use your digital devices and the applications that come on them. Whether you are new to the computer, returning for review or just want to gain more 21st century skills, these free online websites can help. The categories of training offered include: Computers, Email, Internet, Online Safety, Devices, Searching, Photos and Graphics, plus using Social Media like Facebook, Instagram, Skype, Twitter and others.
Neither site requires a registration, but Digital Learn does recommend registering so you can track your course progress.
The first website is CFG Learn Free at http://www.GCFLearnFree.org. On their home page you will see a Technology button. Click on it to see a wealth of short tutorials. These are not just for Windows but also for the Mac, Android, iOS and Linux operating systems.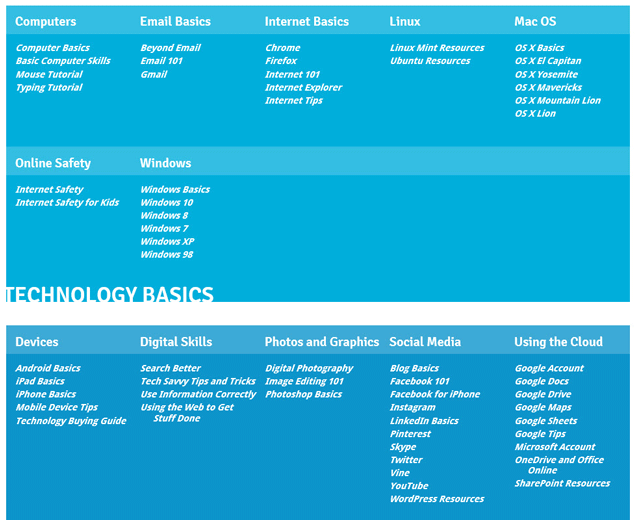 The other is Digital Learn at https://www.digitallearn.org/. In addition to the online experience, Digital Learn also provides downloadable copies you can print out for each lesson.