This is from an email from Software MacKiev dated March 20, 2017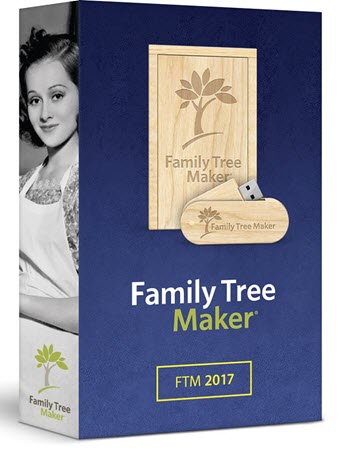 Family Tree Maker 2017Last year, we announced the purchase of Family Tree Maker desktop software by Software MacKiev and because we wanted to make the transition to a new owner as smooth as possible, we committed at least a year of customer and product support. The goal has always been to maintain the capability to share your family tree data between files on your computer with your personal Ancestry online trees. We've been hard at work co-developing a new Ancestry gateway with Software MacKiev to use in their Family Tree Maker 2017, which will be available soon. We believe Software MacKiev continues to deliver the best value to users of Family Tree Maker with their focus and expertise in software solutions.
What you should know:
TreeSync will be replaced by Software MacKiev's FamilySync™. In the new FamilySync, Ancestry's search, merge, and Ancestry hints will all work as they do now for users who sync with their Ancestry trees and you can also look forward to more exciting new improvements.
FamilySync will be available only in Software MacKiev's Family Tree Maker 2017 edition, which will be released on March 31, 2017.
The upgrade is free for all users who purchased a copy of a MacKiev Family Tree Maker edition since March 1, 2016. Those with previous Ancestry editions, or who got a free copy of Family Tree Maker 2014.1 or Mac 3.1, are eligible for discounted upgrades. The pre-order upgrade is $29.95 for those who sign up for Software MacKiev's mailing list before March 29 and the upgrade will continue to be a discounted price ($39.95) for a limited time after March 29.
Family Tree Maker 2017 for Mac and Windows is available to pre-order today. If you purchased a Software MacKiev edition (FTM 2014.1 or Mac 3.1, both introduced on March 1, 2016) and have signed up for the FTM mailing list, you will receive a free downloadable upgrade by email. If you have NOT purchased a Software MacKiev edition or if you received FTM 2014.1 or Mac 3.1 as a free update, you can pre-order the upgrade from now until FTM 2017 is released for $29.95, and after release for $39.95. The price for those new to Family Tree Maker will be $79.95. All prices are for downloads. DVD and USB copies will be available for an additional cost.  FTM 2017 is for both Mac and Windows, and the installer includes a choice of US, Canadian, Australian or UK editions.
For additional information, news and discounted upgrade offers for Family Tree Maker, visit http://www.mackiev.com/ftm/.